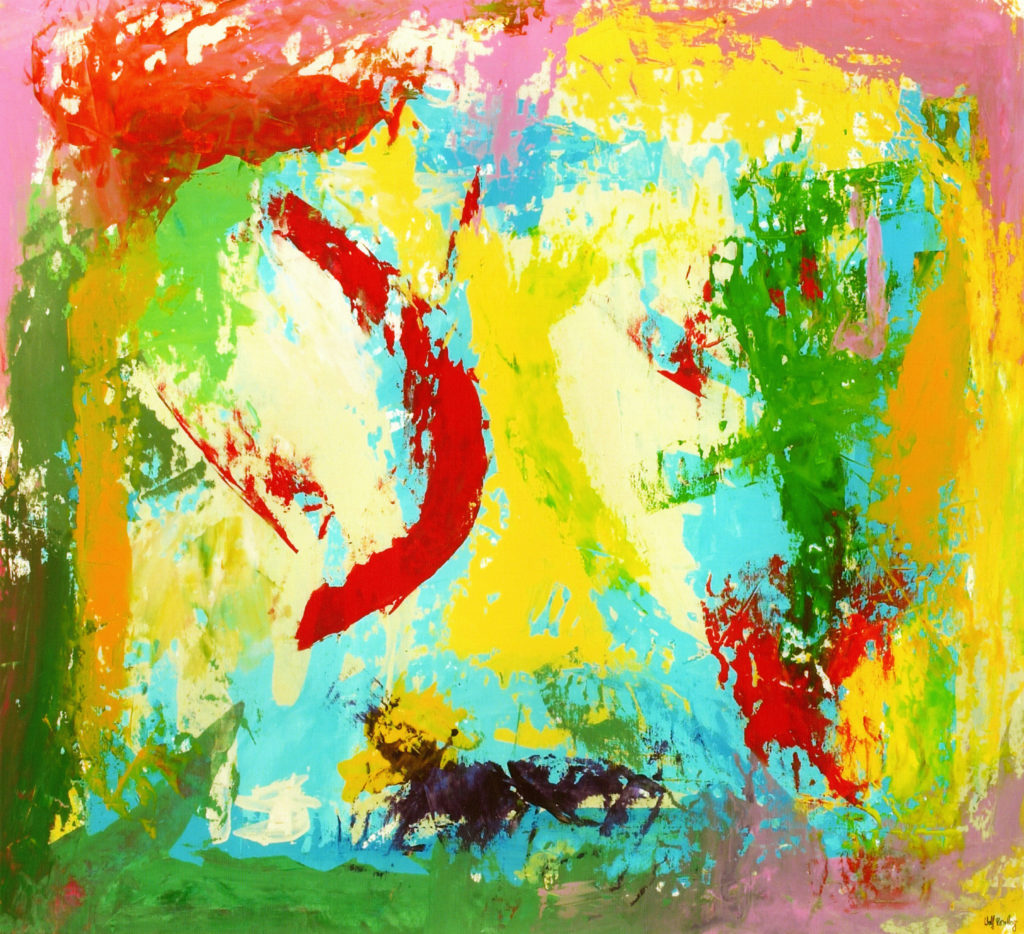 Former and later works of Wolf Rossborg prove themselves as vivid, non-figurative compositions, unify dominant colour contrasts, set filigree structures into contrast to intense, rough and expressive passages made with a spittle. 
Several colour coats are put on top of each other, letting place to guess underlying layers, partially sticking out. Here and there a piece of flawless, untouched linen. 
Due to the overlapping of partially effectual China-red, during longer viewing three-dimensional impression develops. 
Again and again the artist comes back to a newly developed, so by him called see-through-painting. Here, realistic painting in oil stands in harmonic competition with abstract painting on linen. 
Over the years the artist has improved his technique. 
Clear, large-sized colour spaces are his main style. 
Wolf Rossborg uses acrylic colours for his abstract paintings.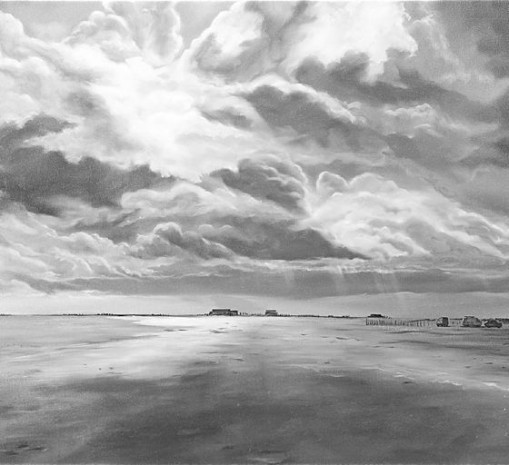 Due to his studies and his study trips to different countries and climate zones Rossborg finds another theme: large-sized cloud sceneries, landscapes and portraits. Those are on the one side to be called representational, but could at the same time develop even to totally free, abstract formations. 
Cloud sceneries of the former pilot offer again and again a new sight and different atmospheres: from lifelike reproduction of clouds to color-coordinated completely free interpretations, from a peaceful atmosphere to a threatening appearing atmosphere. 
The viewer can follow his feelings and dreams. Landscapes as well as portraits are often alienated but still harmonic in its special originality. 
Wolf Rossborg uses oil colour for his realistic painting, which he applies in a special procedure, the Schwabeltechnique. 
Through this, he achieves smooth transition between colour layers and for this reason achieves a photographic effect with his paintings.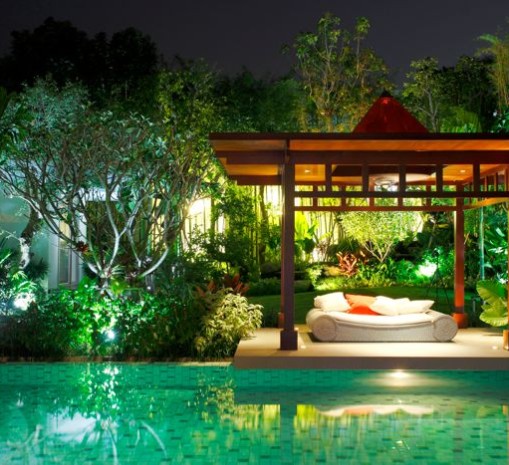 Next to painting, design and architecture have affected the life of artist Wolf Rossborg (pseudonym) and of business man Michael Wünsche and meld in his buildings and furniture. Michael Wünsche won silver medal in town planning competition of Federal Republic of Germany in 1983 with his Wunderland building. In 1994, the first inhabitable glass-pyramid has been completed in Fürth. Several further buildings in Germany and Thailand followed. 
Since 2003 Wolf Rossborg then developed the integrated concept for his residential houses in Asia. Garden design, architecture, interior design, furniture, paintings etc. have to result in harmonic consonance. No matter of which room of the house, the critic view from the inside out and to the inside is not allowed to get touched by a bad feeling. So, he then subjected his paintings to the ambient sound and the other way around. The aim is that the walker of Rossborg Villa has the feeling that he wants to live here, whereas there is absolutely no chance for any neighbor to see into it. Means the little paradise. As of its climate, Thailand makes this possible all over the year. The third Rossborg Villa is completed.
The fourth Rossborg Villa is completed and the first Penthouse directly to the sea.